FACEBOOK
Our mission is to feed the hungry in the Big Bend through our network of partner agencies and to educate and engage the community in the fight against hunger.
Second Harvest of the Big Bend
18 minutes ago
When You Are Hungry Nothing Else Matters
Join Monique Rene Ellsworth, new CEO at Second Harvest of the Big Bend, to learn more about hunger and food insecurity in North Florida. Leon county is the 4th hungriest county in our state, but what does that mean? Come and learn as we hear about the work of Second Harvest, review some historical d...
Second Harvest of the Big Bend
15 hours ago
TWITTER
15 hours ago
Help us support our hungry neighbors this holiday season by participating in the 6th Annual WTXL Turkey Drive on Thursday, Nov. 14! You can drop off a frozen turkey or monetary donation at the downtown Chain of Parks or Bannerman Crossing between 6 a.m. and 6 p.m. See you there! https://t.co/pqvorj4mV0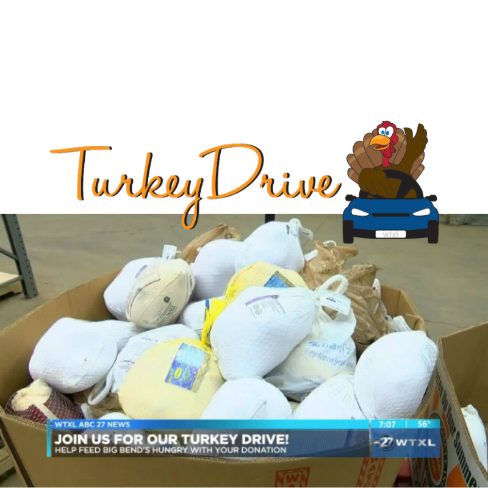 5 days ago
The sixth annual WTXL Turkey Drive is Thursday, Nov. 14 between 6 a.m. and 6 p.m. This year, you can drop off your frozen turkey or monetary donation at one of two convenient locations: the downtown Chain of Parks and Bannerman Crossing. Thank you for helping our hungry friends! https://t.co/0z89NPQWde